Welcome to the site of "The Morrow Missionary family". A site dedicated to the missionary work of Rev. Thomas and Amy Morrow and their six children in Zambia.

Orphanage

  We are operating an orphanage in the northern part of Zambia to be able to give quality care and loving attention to orphans. We are taking in babies and toddlers two years and below who are a largely overlooked age group here.

Some other things we have done in the past and will continue to work on to some extent are:

Schools

  We have helped with the big need for education and orphan care. We have served in an advisory role in the past and when possible given financial aid to help train and employ teachers and caretakers to do a great job with the children who need help so badly. One part of this ministry involved teaching health and parenting classes to parents and guardians.

Bible training and counseling

  We find that so many here in Zambia, while they love the Lord dearly, lack the basic foundational beliefs of the Christian faith. We teach them, straight from the Bible, principles such as eternal salvation, how to share the Gospel, how to study the Word and commit it to memory, etc. This is building a stronger group of Christians.

Wildlife conservation

  Being here in Africa has given us the oportunity to see many of the exotic animals that are still running around.  Due to a rapidly expanding population and a lack of education, these last few animals are being hunted down or destroyed. We do our part to rescue these animals and reabilitate them by giving them food and any medical help they need. Once they are strong enough, they are released back into the wild where they can live their lives to the full.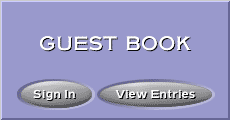 There are over one million orphans in Zambia in need of food, clothing and shelter. Learn how you can pledge or donate to causes like these.

For information about the Orphan project click the picture below:

Our Orphanage is located in Kazembe, a rural village in the northen part of Zambia. The site rests on the top of a hillside overlooking Pembe lagoon and other villages.

Our current project needs volunteers!

Here at the orphanage, there are many different volunteer postitions that need to be filled.

Special needs teacher to do evaluations

Pre-school and Elementary School teachers

You can volunteer for any length of time--anything from a few weeks to a long-term commitment.

If you are interested in volunteering, please click here for more information.